SUGGS IS MINNESOTA'S FIRST EVER MR. FOOTBALL & MR. BASKETBALL!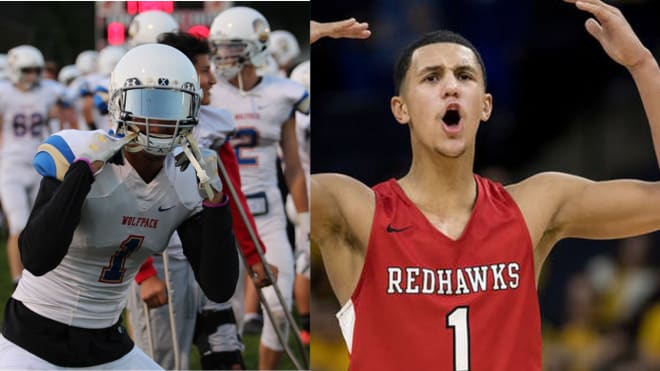 Meet Minnesota's first-ever Mr. Football and Mr. Basketball...Jalen Suggs! Today Jalen Suggs was crowned Minnesota's king of the court with the illustrious honor of Mr. Basketball! The honor escaped him the year before going to Rochester's Matthew Hurt.
Suggs' name will forever be cemented in Minnesota's long list of elite players like Tyus Jones, Tre Jones, McKinley Wright, Amir Coffey Quinton Hooker, Khalid El-Amin...just to name a few who were prior Mr. Basketball winners. This year Suggs beat out Nathan Heise, Dawson Garcia, Drake Dobbs, Ben Carlson for the award.
At today's press conference with WCCO Suggs was very humbled by the honor. When asked about this season and all the awards Suggs said Mr. Basketball might be just as or more important than the other national honors because it's your hometown and it shows the love and respect they have for great players.
Jalen Suggs went on to add..."Winning both major awards Mr. Basketball and Mr. Football in the same year is just something truly incredible and hard to believe! I was truly excited to learn I won the award!"
Jalen Suggs should be proud and excited over the accomplishment. It's something that has never been done in the state of Minnesota! Suggs will go down in sports history as one of Minnesota's greatest athletes!